We at Better Built Basements Inc. would like to take this opportunity to thank you for visiting our website.  We are excited about the prospect of working with you on your basement project.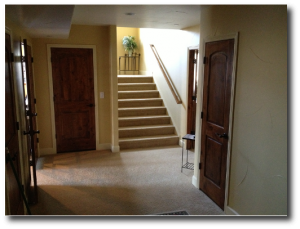 Our basement finish company is based out of Colorado Springs, Colorado.  We service all of El Paso, Douglas and adjoining Counties.
We are licensed design/build craftsmen with an eye for detail.  We offer fine quality workmanship, outstanding customer service and unparalleled professionalism.  We know that you will be pleased with our transformation of your unfinished wasted space into a wonderful useful living area that you so badly need.
All of our work is done in complete compliance to code and licensing requirements. This protects you, as the consumer, and insures that you never bear the burden of liability.
At this time we are offering a free design consultation and project estimate. We hope you will give us an opportunity to meet with you to evaluate your project and discuss the options which are available to you.  We know that you will be impressed with what we have to offer.
Please 'Contact Us' via phone, text or email, providing information that will allow us to contact you so that we may answer any questions you might have.  We will give you the information that you need to make the proper selections and decisions concerning your basement finish project.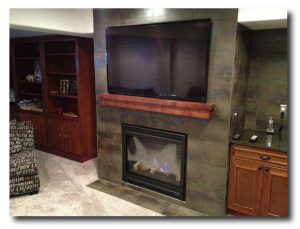 We take pride in our outstanding reputation and unsurpassed tradition of quality.  Our primary objective is to provide you, our customers, with a basement of which you can be proud.
We always put our customers first, and we make every effort to ensure their complete satisfaction.
A Better Built Basement will give you years of enjoyment and pleasure.

"If you want it built better, get a Better Built Basement!"